DodgeBow Annapolis is taking millersville, annapolis, severna park and surrounding area by storm! it's the most fun indoor activity you can do in anne arundel county!
HOW IT WORKS?
Book your tickets online, arrive 5 minutes before the start of your session (reservations required – for same day bookings, call us 443-214-3545).
We teach everyone how to shoot and use the equipment at the beginning of the time slot.
Even a novice, and the most uncoordinated person can use our bows, they're easy to use. A 6-year-old can use it, so can you. And we have had several people in their 70s play as well. If you are on the fence about trying it, come with your group as a spectator…99% of our spectators end up playing.
We provide everything that you need to play!
You can play in shorts of pants BUT we recommend that you wear pants, if you are someone who gets super into it and plans on sliding on the turf. This is such a fun activity; many people like to go all out…sliding on the turf in shorts can be tough on the knees. It's why we recommend long shorts or pants. But you can play in shorts and without sliding.
Wear contacts instead of glasses but you CAN wear glasses if that's all you have.
LET THE GAMES BEGIN: After teaching everyone to shoot and ensuring everyone is comfortable. We start out by wearing the required goggles and optional arm-guard.
We begin by breaking up into teams, we line up all the arrows in the middle, teams start against the wall, the music is thumbing, and we yell "GOOOOOOOOO" and you race to the middle to get as many arrows as you can. We have barriers that you can hide behind while you're firing soft-tipped arrows at the opposing team.  The first few game modes are basic game modes to get a "feel for it."
After the first 2 game modes, most people's adrenaline is kicking and they are really into it, so we then move into some of the other fun game modes.
What makes DodgeBow super fun is all the modes such as team elimination, bullseye/target, the medic, free for all, zombies, capture the flag, protect the king/queen, etc. YOU ARE NOT JUST RANDOMLY SHOOTING ARROWS AT EACH OTHER, THERE ARE DIFFERENT GAME MODES AND DIFFERENT "OBJECTIVES."
This is way more fun than you'll ever expect, we're so confident you'll LOVE your experience that we offer 200% money back if you don't enjoy yourself. If you come as a group of 8 or more and don't have a blast, we'll DOUBLE YOUR REFUND.
What are you waiting for? Book your DodgeBow Annapolis experience today!
See you soon, call or text us with any questions! 443-214-3545
🌪️💫 Introducing DodgeBow Annapolis: Where Archery, Dodgeball and paintball meet for Heart-Pounding Fun! 💫🌪️
Imagine the adrenaline-fueled thrill of dodgeball, but with lots of arrows, fused with the finesse of archery 🏹. Welcome to DodgeBow – an electrifying game that has redefined excitement! Engage in high-octane battles where you'll be dodging, ducking, and aiming with soft-tipped arrows to reign supreme! 🤸🎯
🌟 Age is Just a Number:
Suitable for valiant warriors aged 6 and beyond, DodgeBow's enthralling concoction of dodgeball and archery is the ultimate adventure for friends and family alike! 🏆
🌈 Safety First:
Worried about the pain associated with paintball? Fear not! Our arrows are tailor-made for pure joy without the "pain." Equipped with all the safety gear including helmets, goggles, and forearm guards, we ensure a secure yet thrilling experience. ✨
🚀 Elevate Your Gatherings:
In search of perfect birthday parties, team-building, family gatherings, in Anne Arundel County? DodgeBow is your golden ticket to unforgettable memories and bonding through laughter and teamwork! 🎈🎉
📍 The Talk of the Town:
DodgeBow is sweeping through the Millersville and Annapolis area like a whirlwind! Residents of Anne Arundel County, this exhilarating indoor escapade awaits your valor and energy! ⚡️
📲 Book Your Adventure:
Ready to embark on this heart-racing journey? A world of fun is just a call or text away! Call 443-214-3545 to secure your spot in our DodgeBow arena. Remember, RESERVATIONS ARE REQUIRED!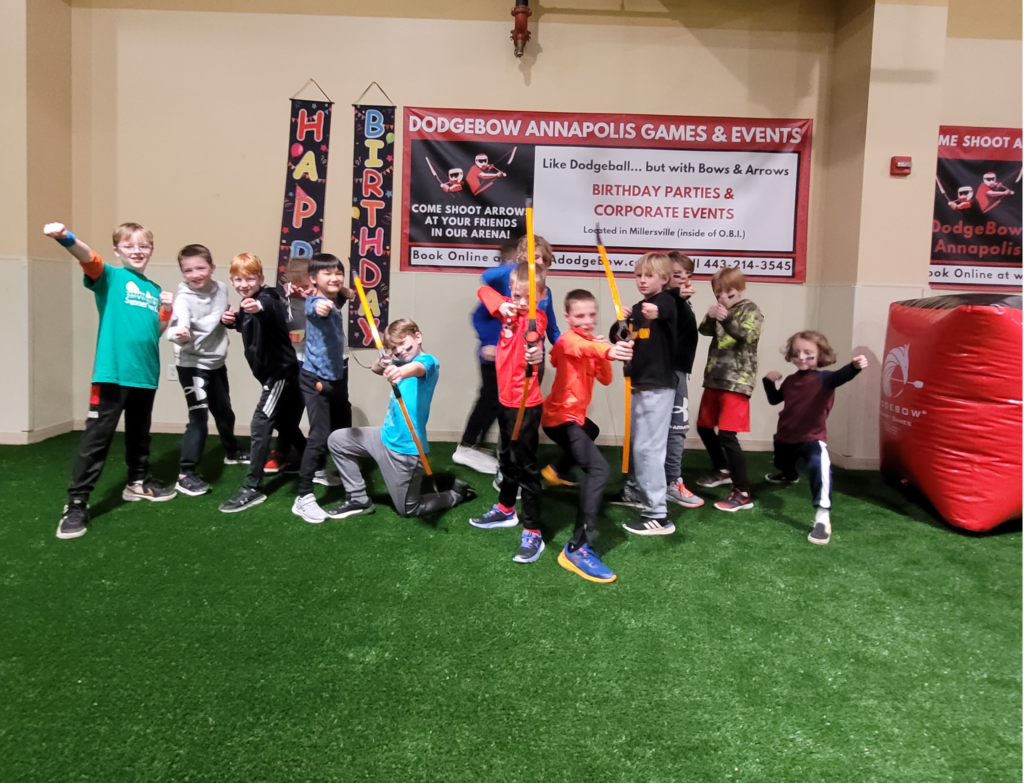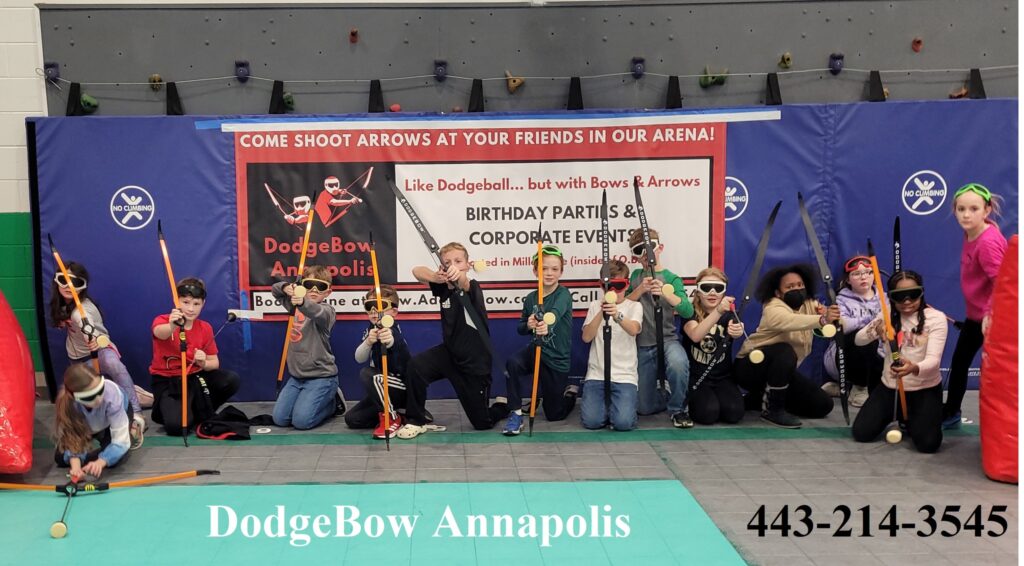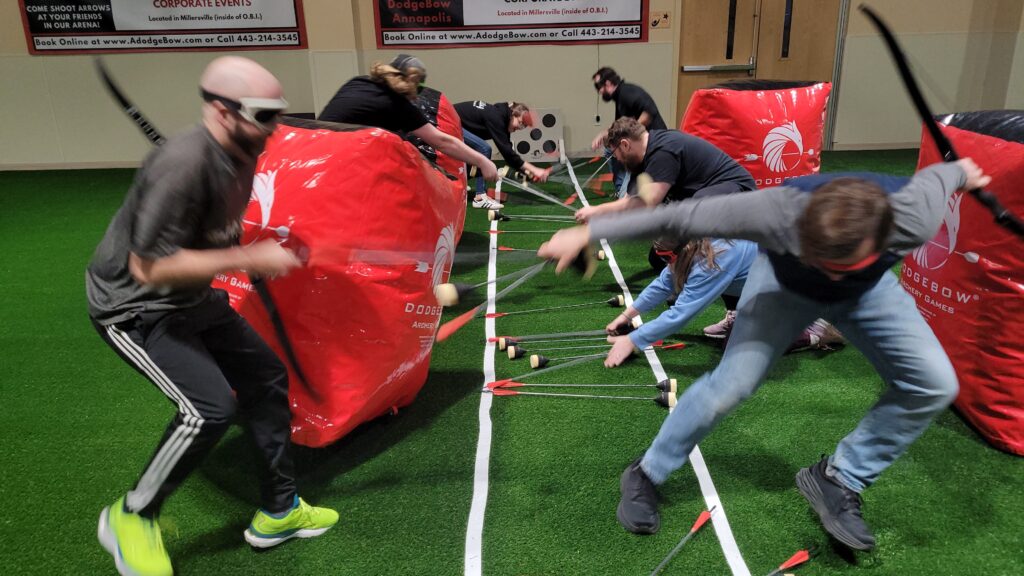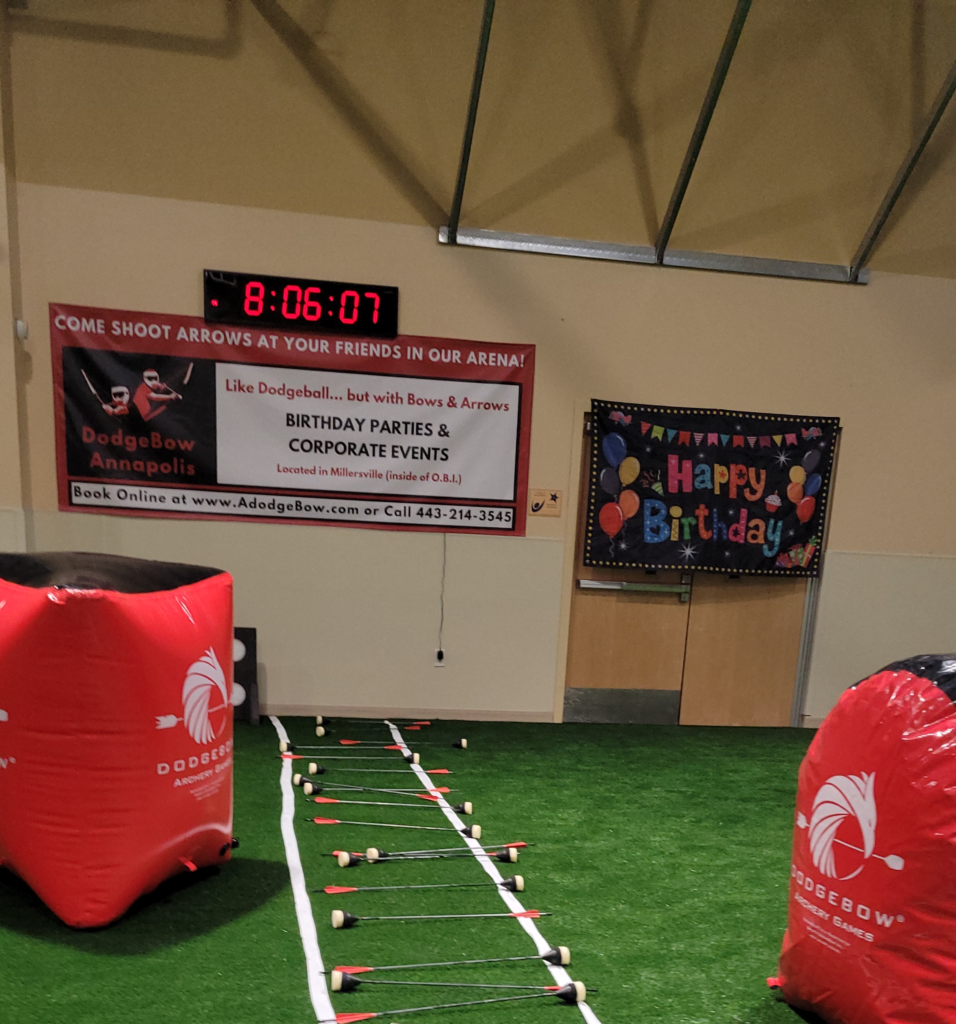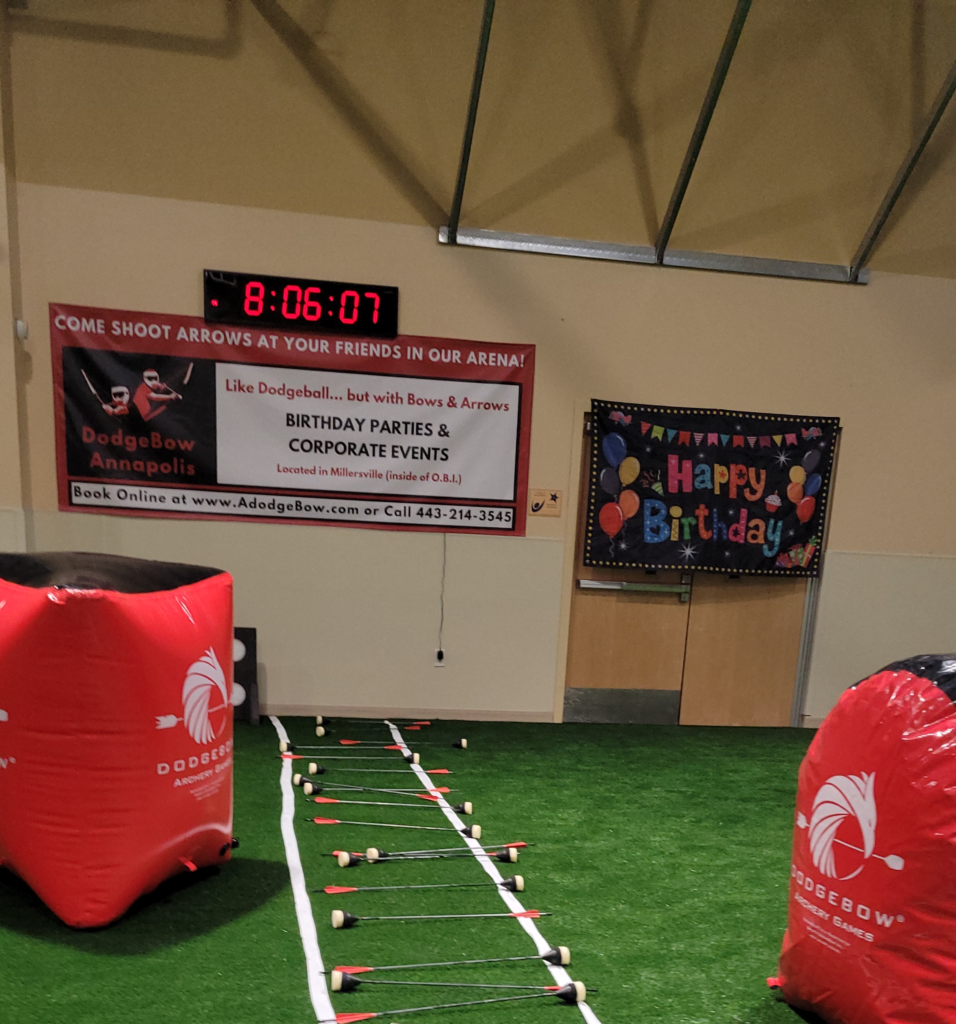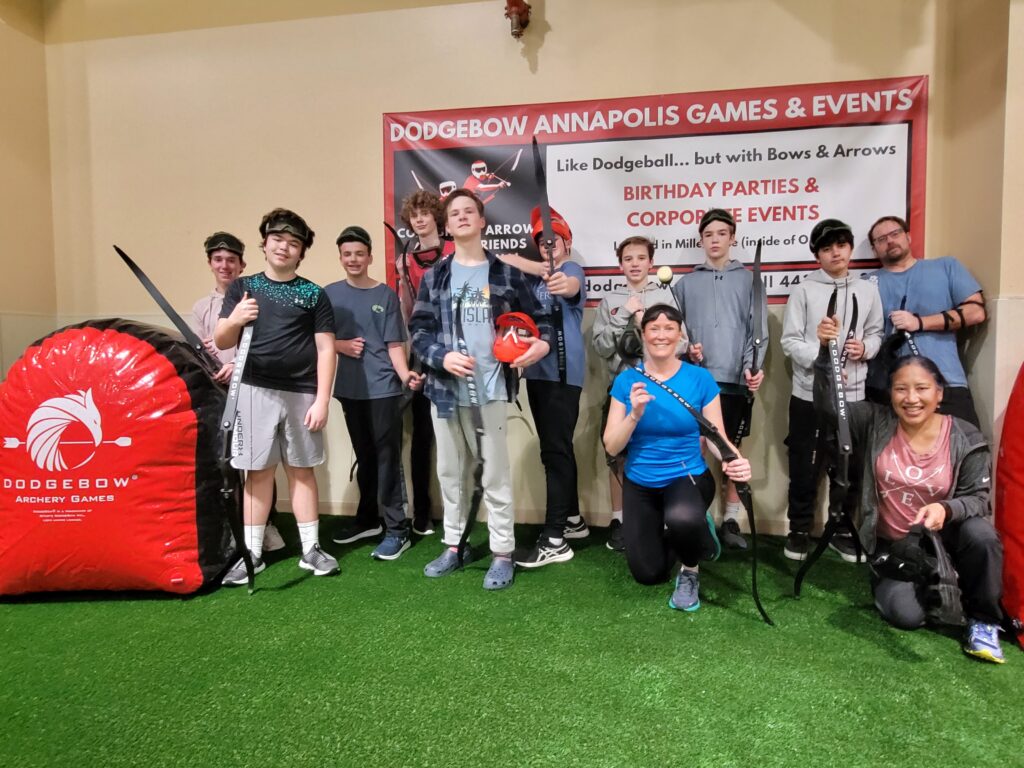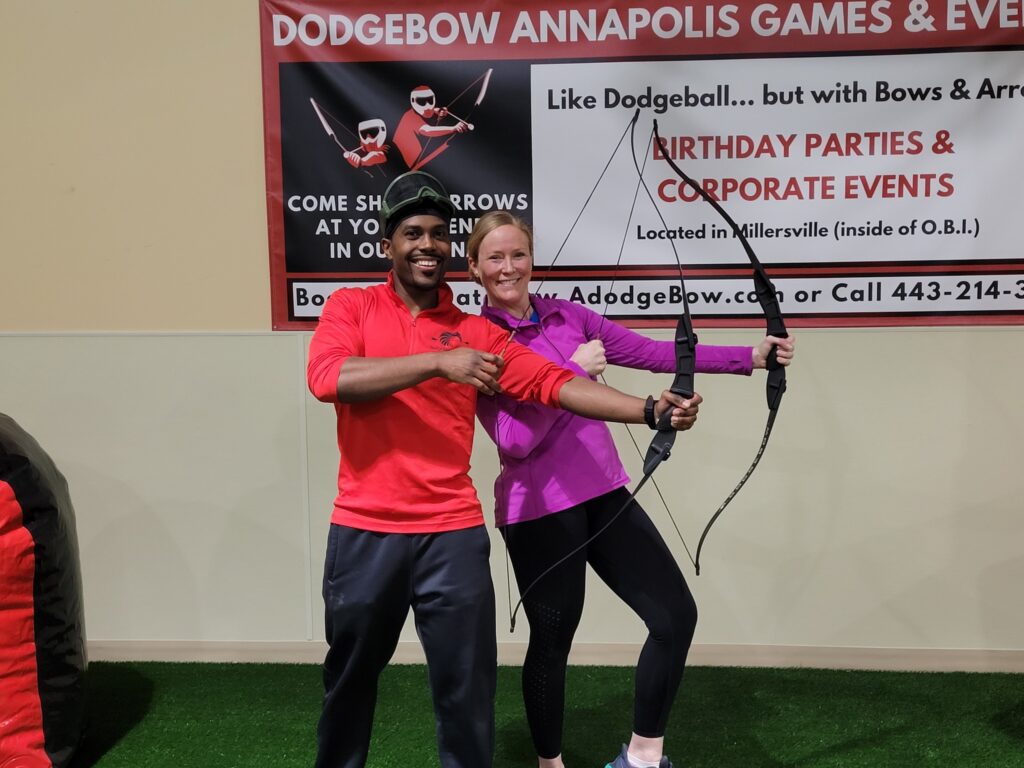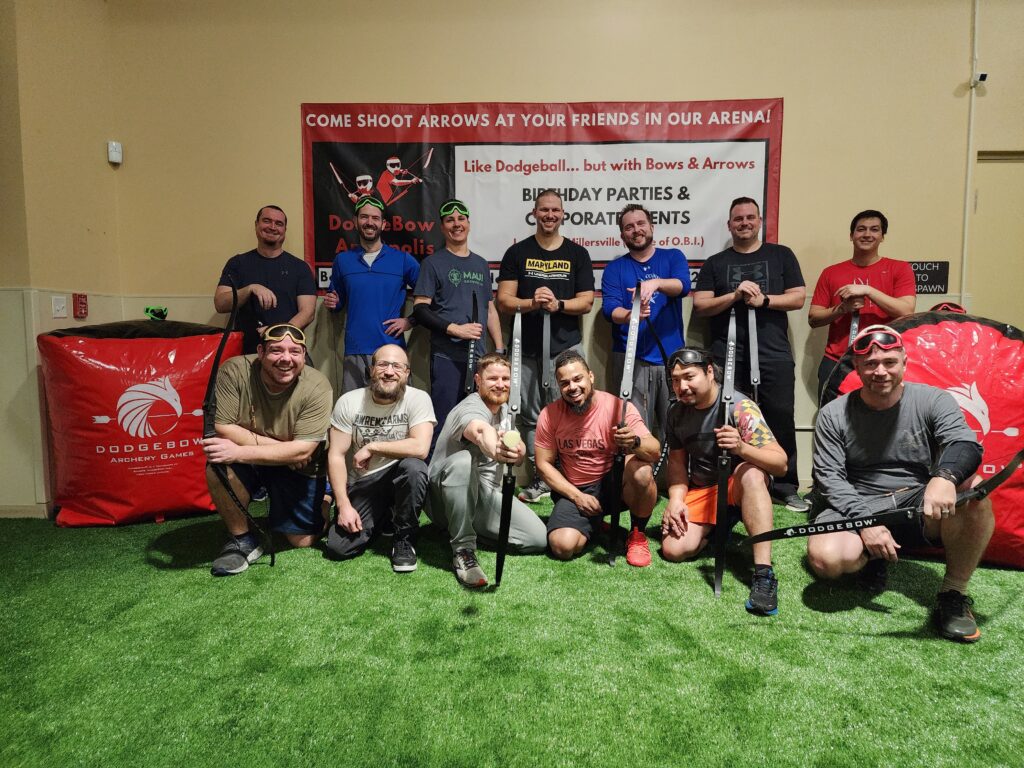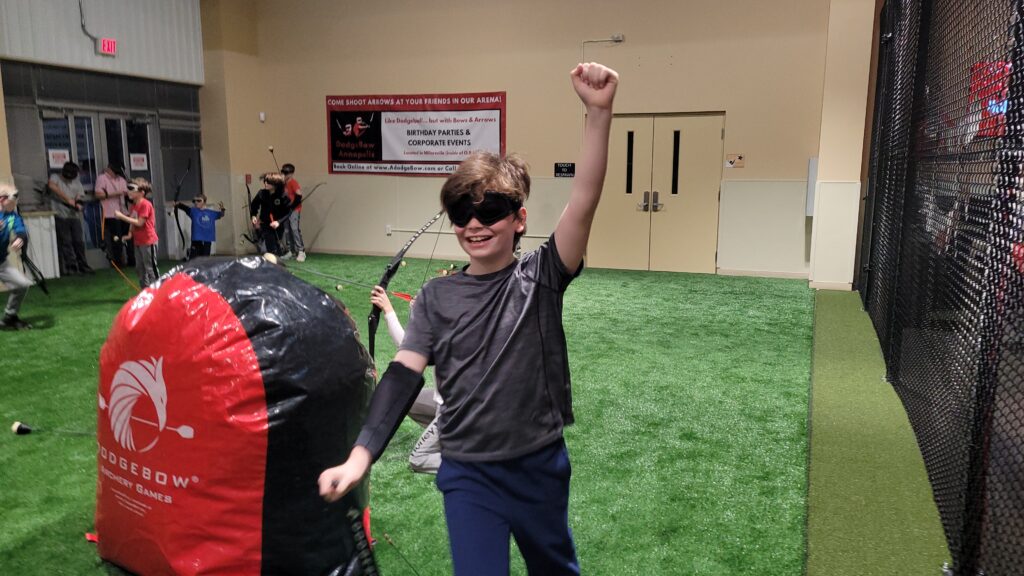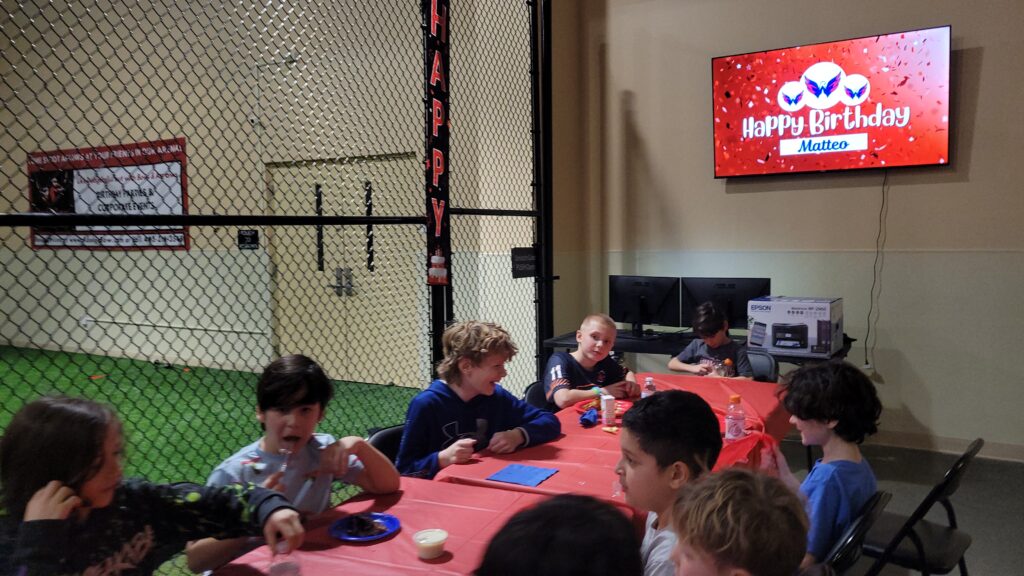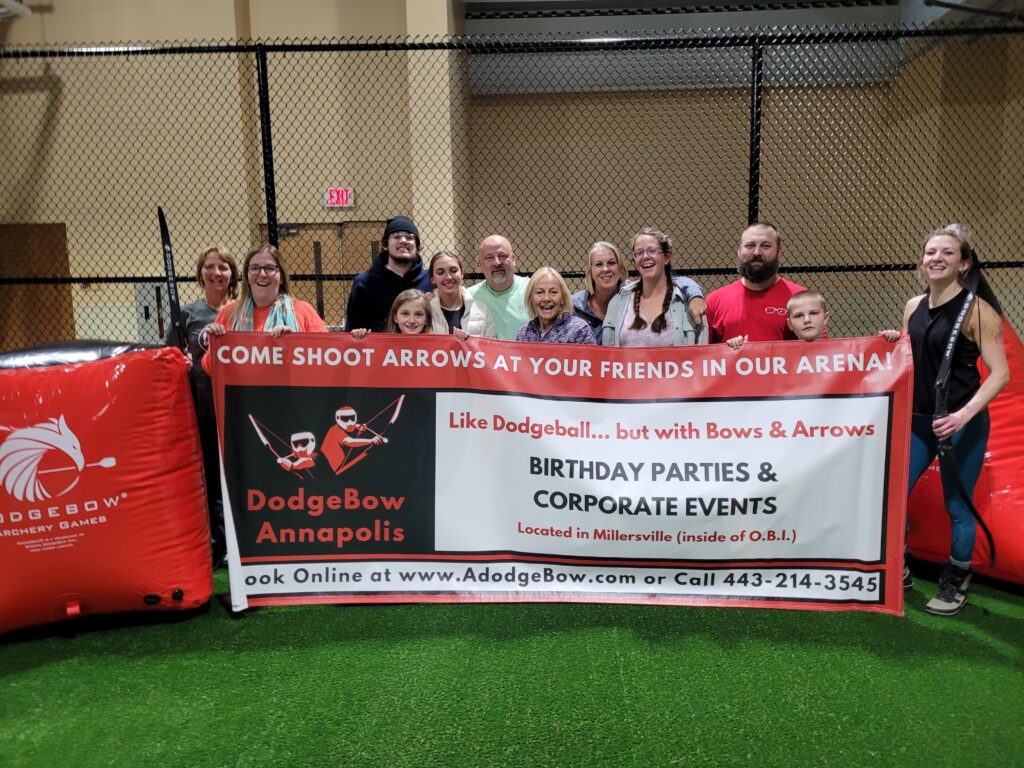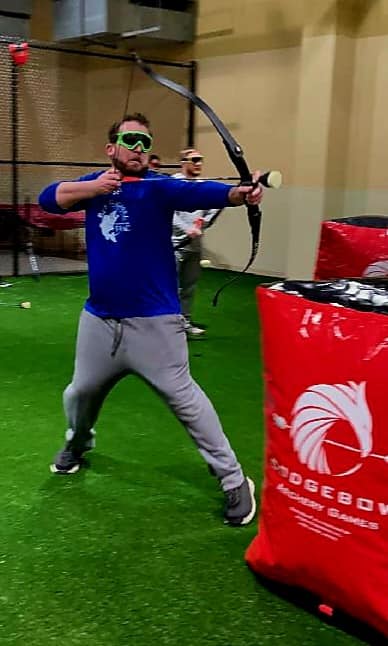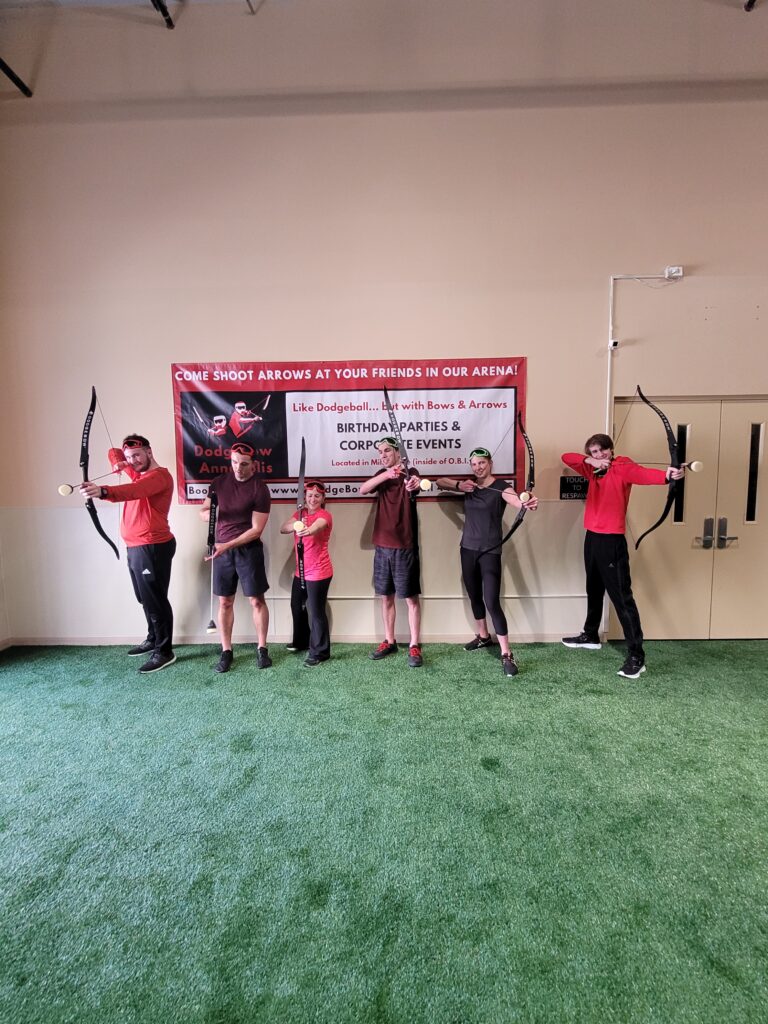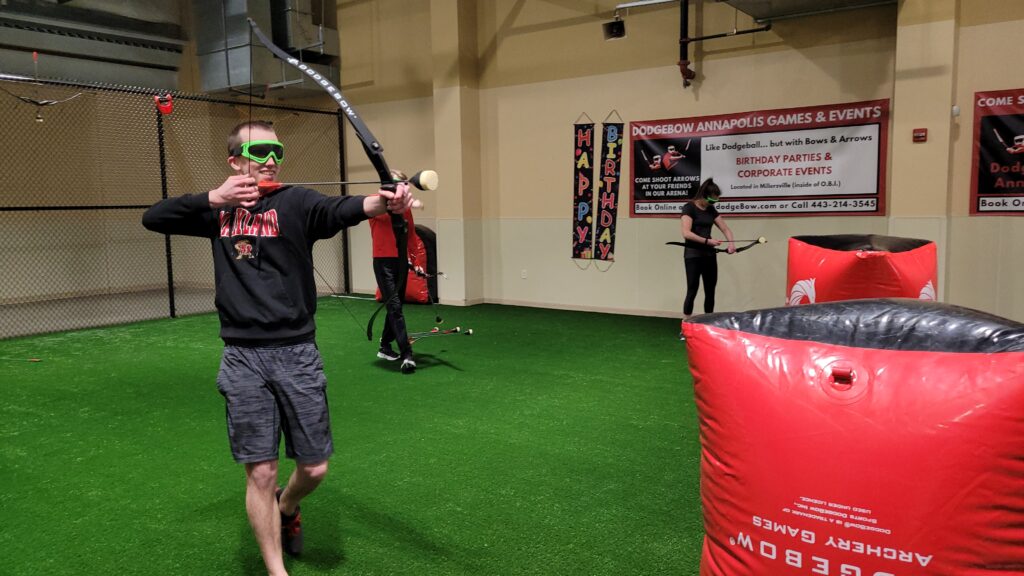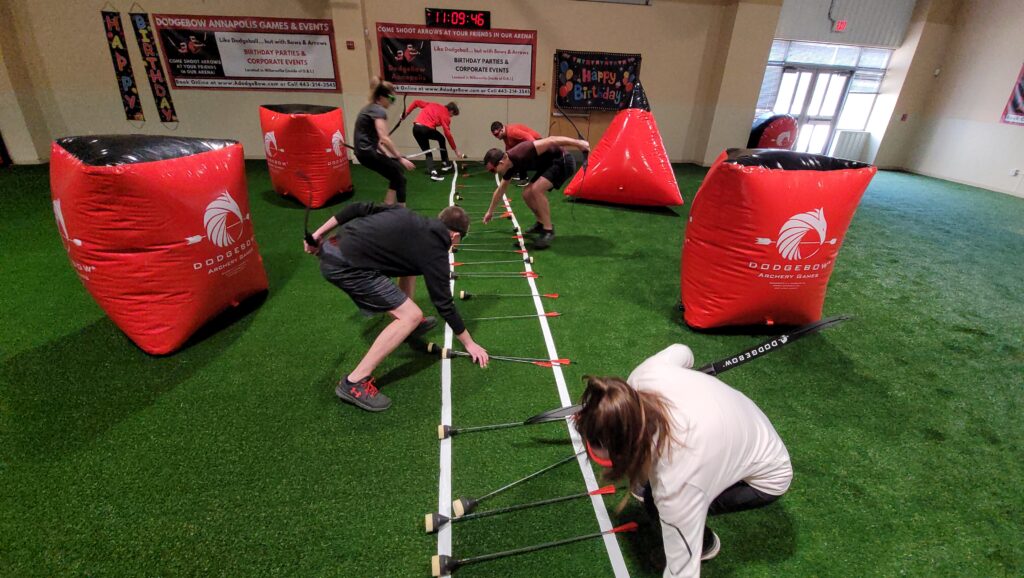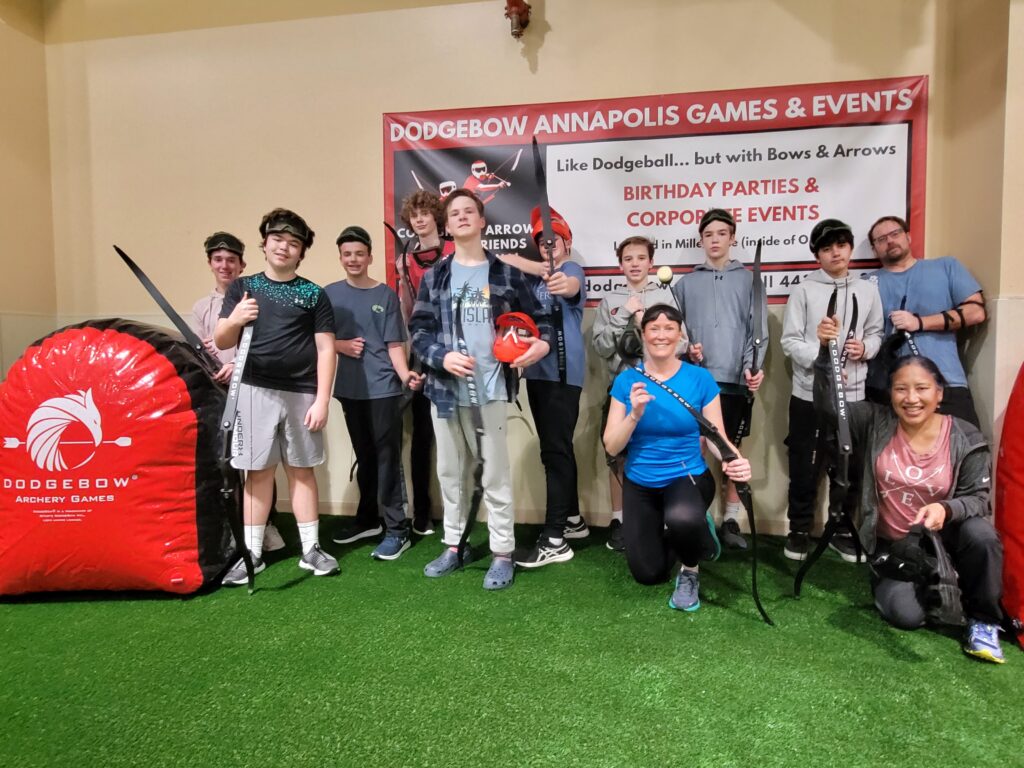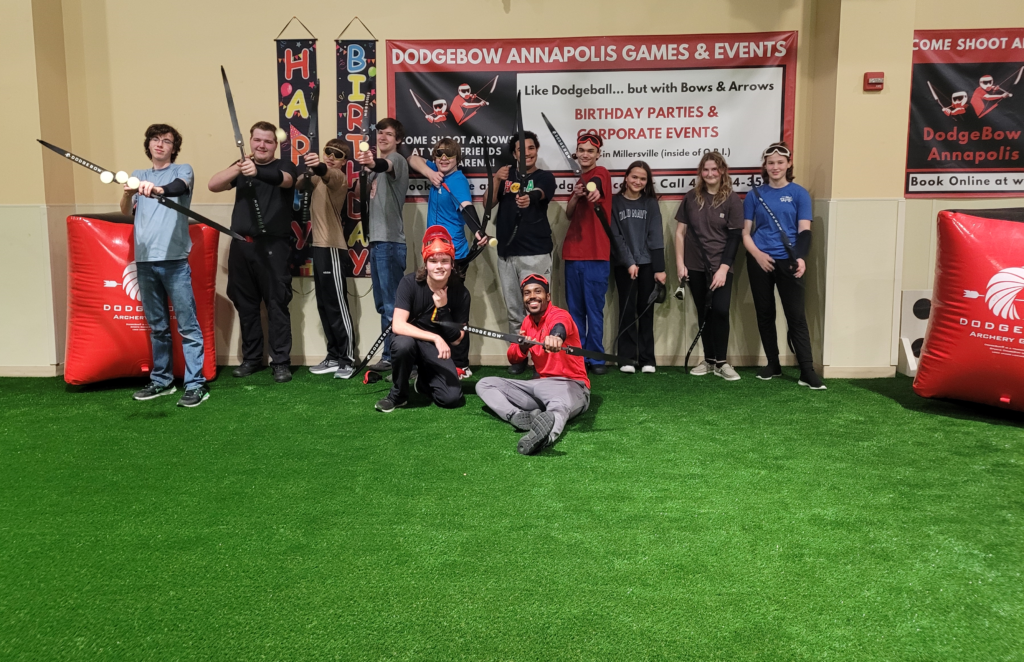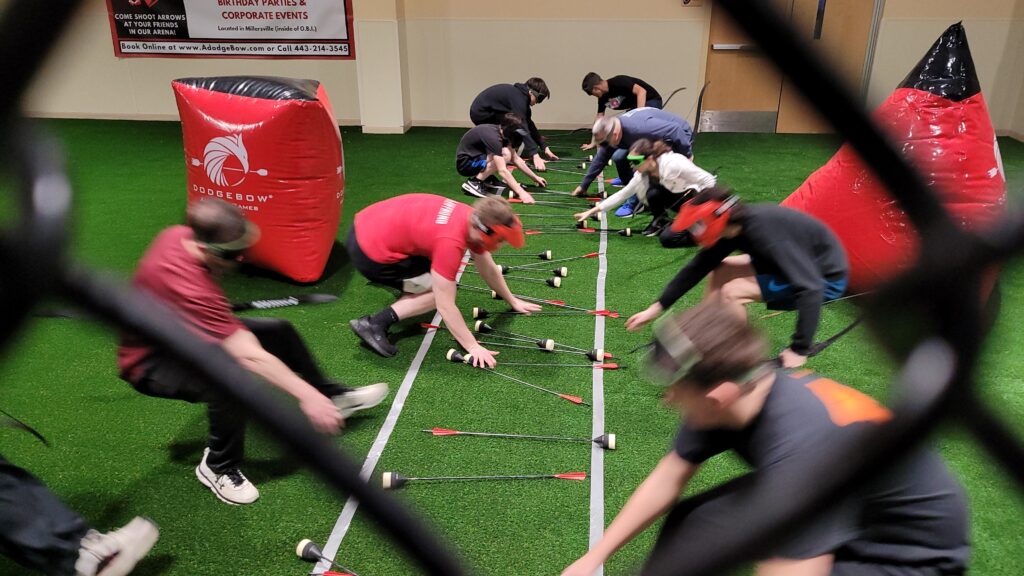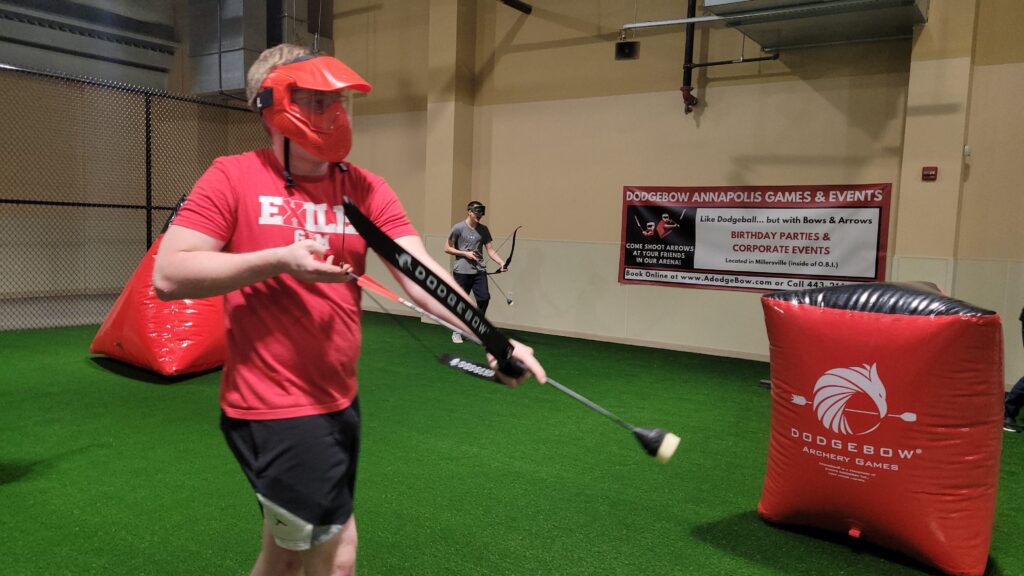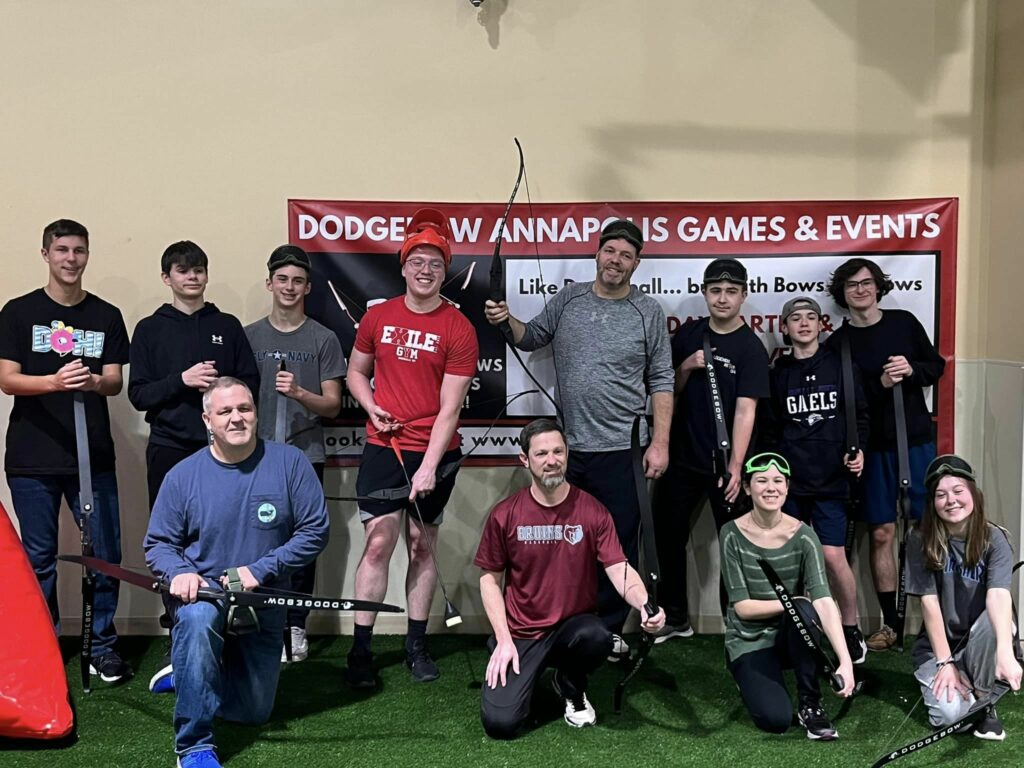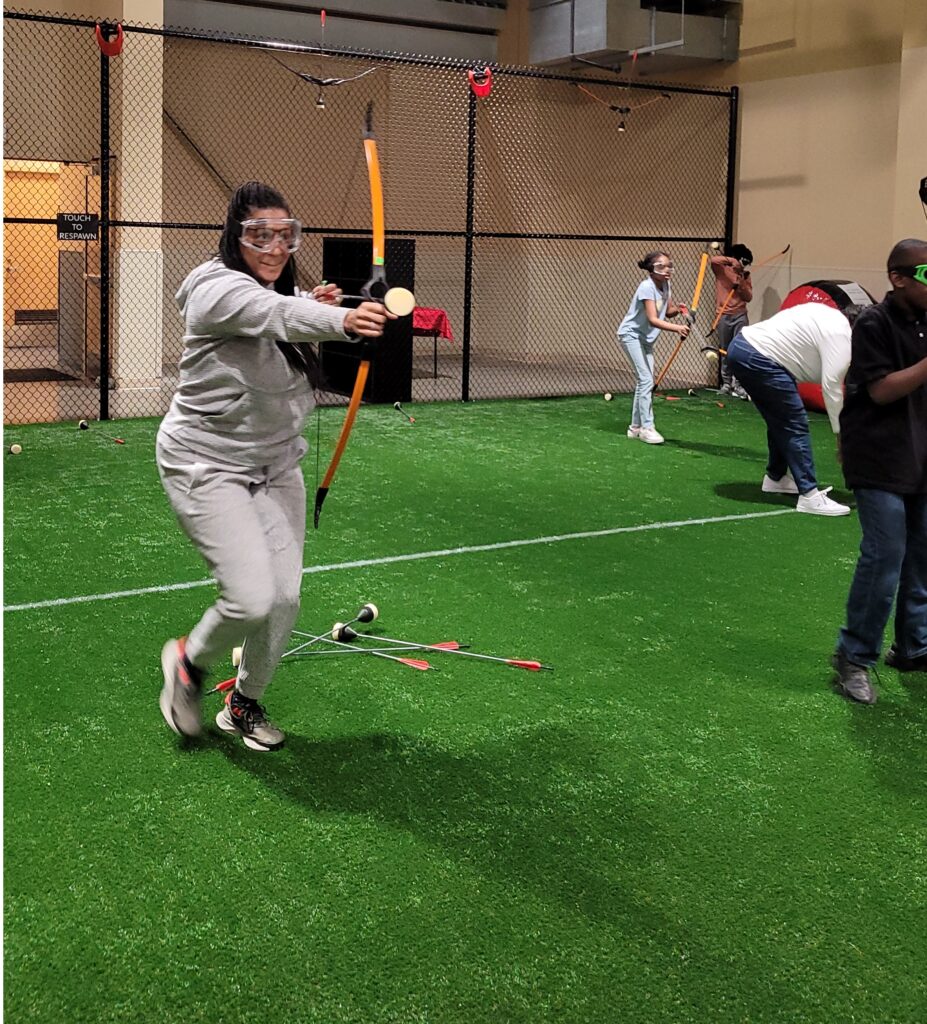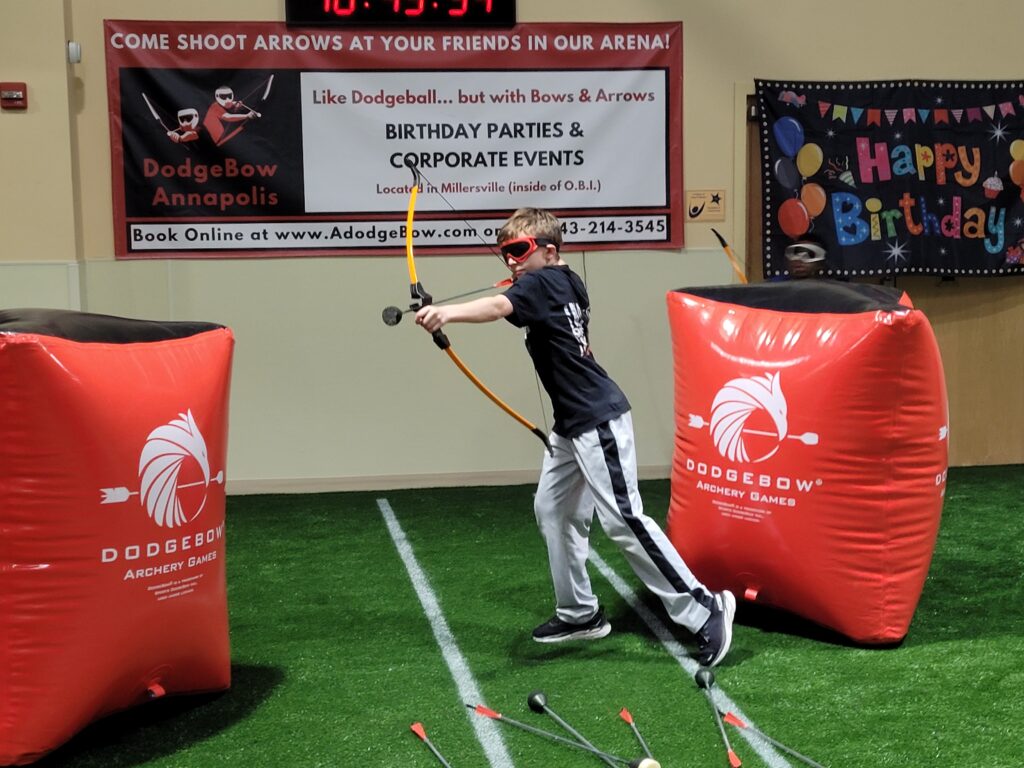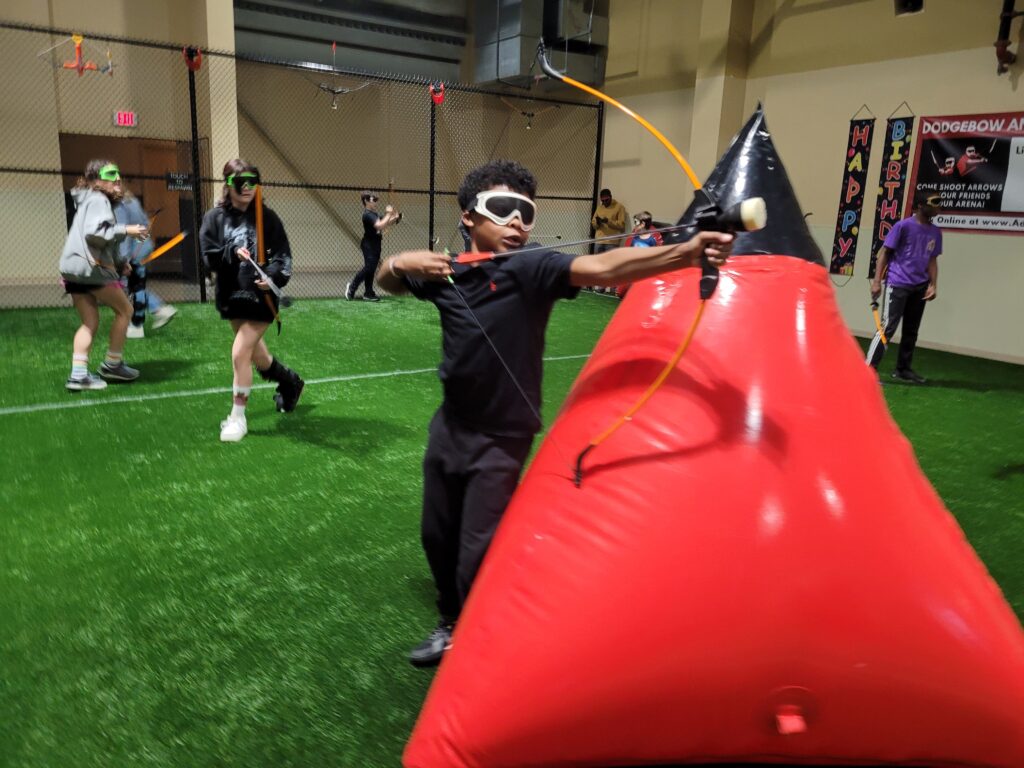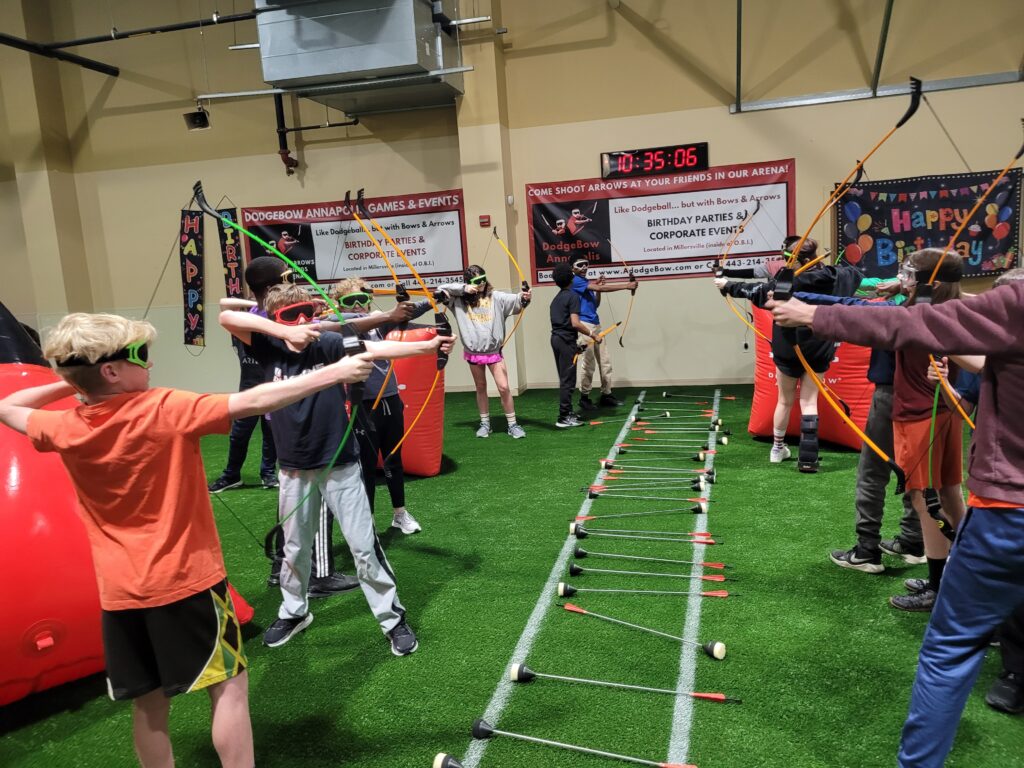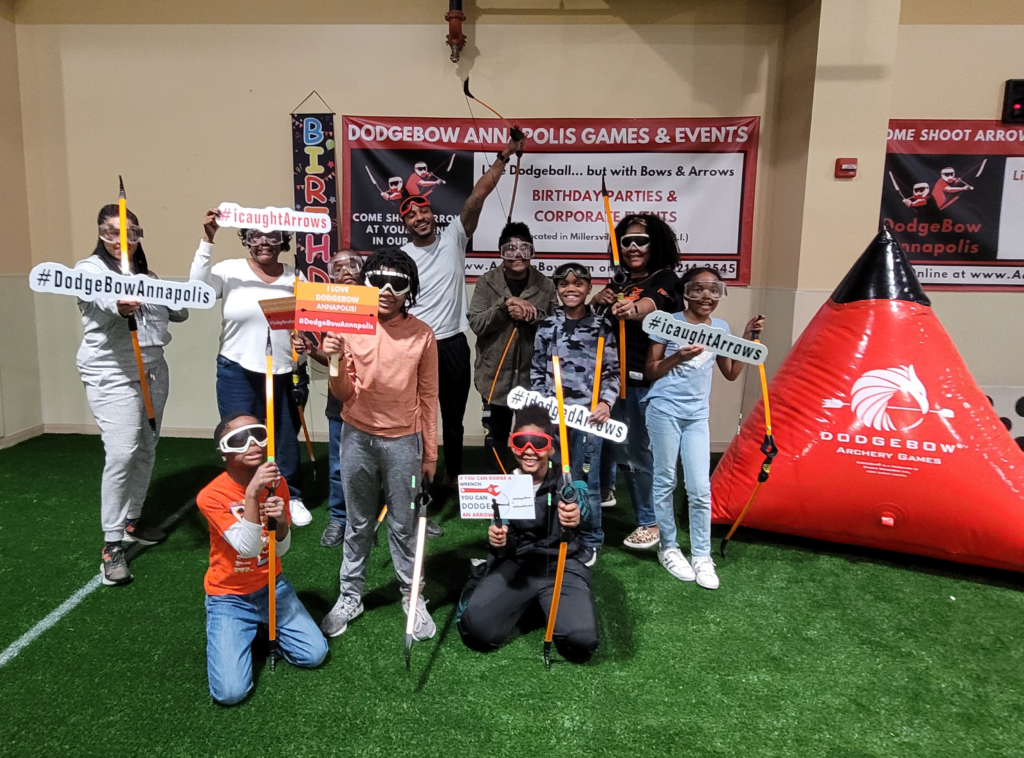 DodgeBow Annapolis – "Where dodgeball meets archery – DodgeBow!" THE MOST FUN YOU CAN HAVE IN 1 HOUR!